COSMETIC DENTAL TREATMENTS
At Wellington Road Dental Care we provide a range of innovative cosmetic dental treatments 6 days a week.
Our cosmetic dentistry services look to correct damage to your teeth and gums and also enhance your smile and overall appearance.
Qualified dental professionals carry out all of the cosmetic procedures, with a personalised consultation service for you to discuss your options for cosmetic dentistry to ensure you are comfortable and up to date with all the necessary information for you to make an informed decision.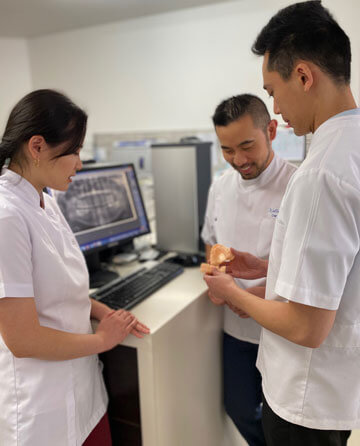 Our qualified and professional dentists offer a complete cosmetic dentistry service that is tailored to your needs and circumstances, ensuring a finished result that you'll be proud of.
Our range of cosmetic dentistry treatments include:
Porcelain and resin veneers
Crowns and bridges
Teeth aligning
Facial injectables
Whitening
Our cosmetic dentistry services are conducted in a safe and professional environment using the very latest techniques. We help to make your teeth and smile what you've always wanted through enhancing the shape, appearance, shade and presentation of your teeth. Our dental team can even provide facial injectables to help remove fine lines and improve your overall appearance.
Increase your confidence and get the smile you've always wanted with Wellington Road Dental Care.